La Vigna Art Studio Workshops are for artists, students and teachers to devote meaningful time and attention to their artistic development, enriched by working in this unique setting.  Creative discovery is guided and supported through specific activities, master classes with visiting artists, field trips and more.
Artist Teacher Workshop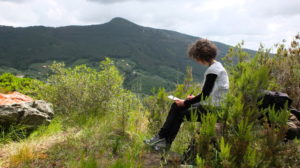 Professional development for teachers who want to rejuvenate and energize both their teaching and their own artistic practice. In these 3-day workshops we focus on the teacher as artist, with full immersion in art making enriched by exploration of the landscape and surrounding artistic treasures, and how to inject this creativity back into teaching.
Heather McReynolds has been leading workshops for IB Visual Arts teachers since 2007 and recognizes the importance of addressing the teachers creative engagement as well as the students. Early booking strongly recommended as places are limited.
Dates in 2017: April  27-30 
For details contact info@lavignaartstudios.com
 IB Art Summer Course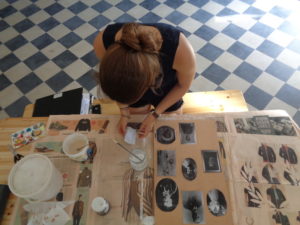 Ideal for students about to start the IB Diploma or those who have completed one year of IB Art, and who have a passion for art and interested in making art in a new, exciting context – the perfect opportunity for young artists to develop their potential.
Students can attend either a 1 or 2 week course during which they will explore ideas using a range a different materials and art making forms. Students focus on developing skills, learning about new techniques, working with artists, building a portfolio of work, and discovering their own individual direction whilst preparing to meet the requirements of the IB Art Course.
Dates in 2017
One week June 25 – June 30
Two weeks June 25 – July 7
Course programme
Full working days of studio time where students will develop their Visual Journals and experiment with a range of art making activities including drawing, painting, fresco, sgraffitto, printmaking, mixed media and assemblage sculpture, and creating work in response to the environment.
Artists – students will learn about different approaches to art making through direct engagement with visiting artists and master classes in different techniques.
IB prep – Students will develop their process portfolios, learn skills for the Comparative Study, and experience curating and presenting their work.
Field trips and site visits that will follow the thematic thread of the course, and will feed specifically into the students' studio time, allowing them to reflect and channel their inspiration into their work.
Fun activities including inspiration evenings and a festa finale!
In collaboration with Oxford Study Courses  visit the OSC website for further info
You can also like La Vigna Art Studios facebook page and see more photos, or watch a short video of the summer course in 2015 here