La Vigna Art Studio Workshops are offered for artists, students and teachers to devote meaningful time and attention to their artistic development, enriched by working in this unique setting.  Creative discovery is guided and supported through specific activities, master classes with visiting artists, field trips and more.
Artist Teacher Workshop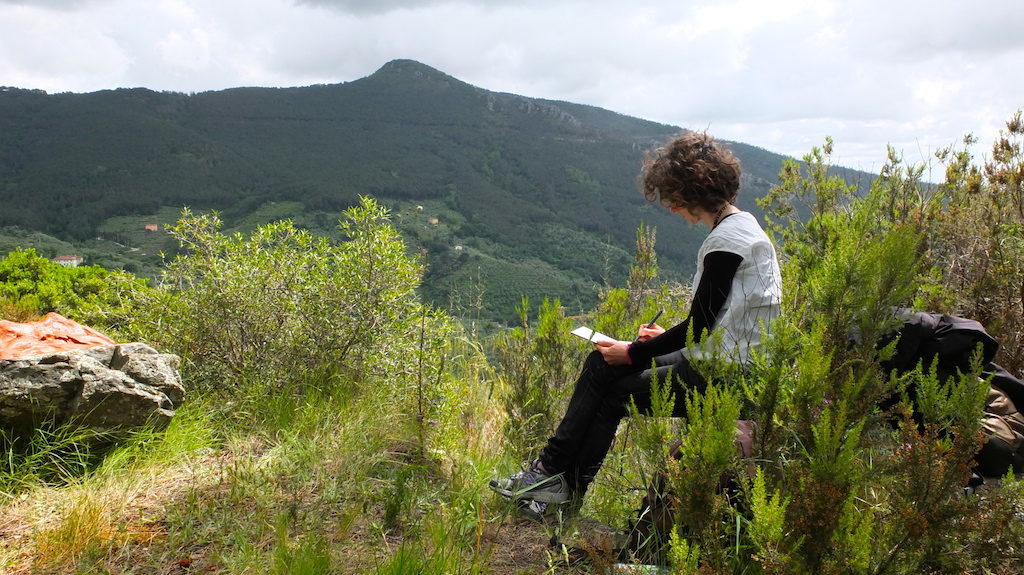 The annual Artist Teacher Workshop has been a highlight of our programme since 2013. This is a unique professional development opportunity for teachers who want to rejuvenate and energize both their teaching and their own artistic practice. In this 3-day workshop we focus on the teacher as artist, with full immersion in art making enriched by exploration of the landscape and surrounding artistic treasures, and how to inject this creativity back into teaching.
Heather McReynolds recognizes the importance of addressing the teachers creative engagement as well as the students.  She is the author of the ThinkIB Visual Arts website and of the new course book  Visual Arts for the IB Diploma .  She has extensive teaching and examining experience, and has been leading workshops for IBDP Visual Arts teachers since 2007. 
Registration now closed for 2019, course complete.
Dates in 2020: May 7-10
Early booking strongly recommended as there are only 11 places.
Cost: Euro 1000 inclusive of materials and instruction, accommodation, meals, field trips, and Pisa airport transfers. For details contact info@lavignaartstudios.com
What teachers say…
"Being a part of Artist Teacher's workshop at La Vigna Art Studios was a wonderful experience. What a privilege it was to learn the ancient technique of Fresco from a master craftsman. In this age of instant images, working on a fresco was a delightful change in mindset. Many useful information, ideas and methods were exchanged during the informal DP VA sharing sessions. The discussions and exchanges were in relaxed and convivial atmosphere. The venue of the workshop was a newly renovated studio space on a Tuscan hillside which was an inspiration in itself and the accommodations were excellent. I traveled back home with headful of ideas for my teaching and as well as many inspirations for my own personal work. It is highly recommended for any DP art teachers !"  -Ron Kim / Head of Arts-International School Hilversum (NL)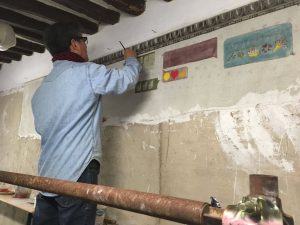 "This workshop made such a great impact on me that I have started to make my own Visual Arts Journal- now truly understanding the power of experimentation and reflection. Feel enlightened by the inspiring environment and the stuff we learned. I am renewing my teaching materials, sorting art supplies, even planning to make mini weekend workshops with my students at my cottage in the countryside where I could have a studio in an old henhouse 🙂 " -Fredrika Auvinen/Mattlidens Gymnasium- Finland