La Vigna Art Studios is an artist's workshop and studios in the tuscan hills between Pisa and Lucca. It has been our vision to cultivate a place where artists, students and teachers can come to immerse themselves in creative pursuits in a beautiful, peaceful setting, well nourished in mind, body and spirit and supported in their practical needs.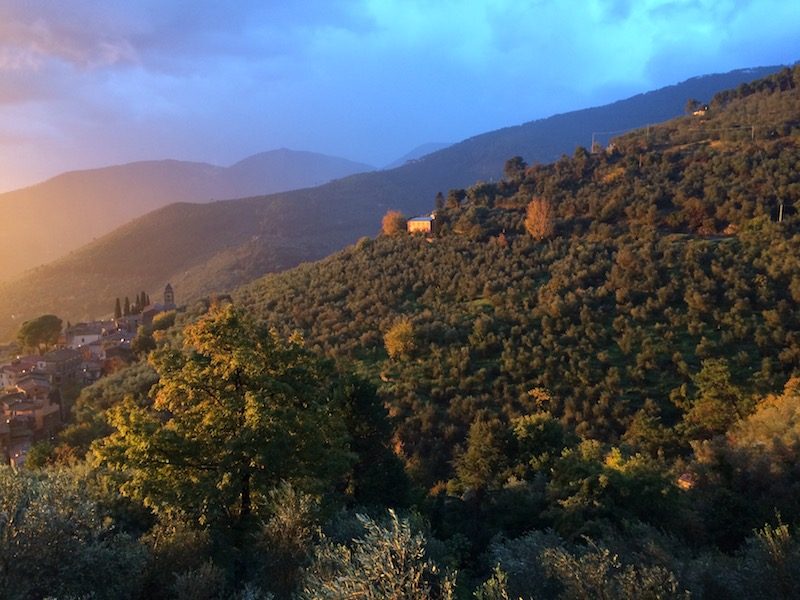 The Val Graziosa is a magical place. One still breathes old Italia here; the seasons are marked by the plantings and harvests, the church bells ring the hours, and walking to and from the studio through the olive groves is a pleasurable part of the practice, so bring your walking shoes! The nearby Certosa di Pisa is an art historical treasure and host to a remarkable natural history collection for the University of Pisa. We are half an hour form Pisa airport and one hour from Florence.
About us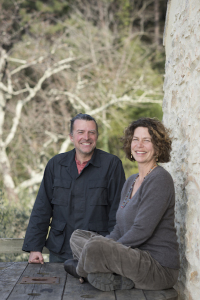 Heather McReynolds is an artist who has been painting and teaching in Italy since 1985.  She has been awarded numerous residencies and fellowships for her painting, which takes inspiration from the landscape and from early Italian painting. She has a Masters in Fine Art from Central St Martins, London, a Diploma di Pittura from the Accademia di Belle Arti di Firenze; she studied fresco at La Bottega del Bon Fresco, and has a BA in Fine Art from Smith College, Mass
Heather taught art at the International School of Florence for 15 years, was a visiting lecturer at Camberwell College of Art, London, an artist mentor for MFA students at The Art Institute of Boston, and currently leads workshops for new and experienced visual arts teachers throughout Europe and the Middle East. She is the author of  Visual Arts for the IB Diploma, Cambridge University Press, December 2016 and of the highly rated Visual Arts InThinking subject site.
Her passion is inspiring people to connect with the creativity within them, and to help them to find the language and the materials to express it. Heather looks forward to sharing her love of this country and its beauty and art with you all.
Ian King is a dry stone waller, singer songwriter/composer, lime plasterer, olive oil producer originally from Yorkshire, UK.
Ian is dedicated to applying his practical knowledge and skills, combined with his artistic sensibility, to supporting the artists in their individual pursuits. There is also a slight chance of tippling a glass and growling a tune or two.